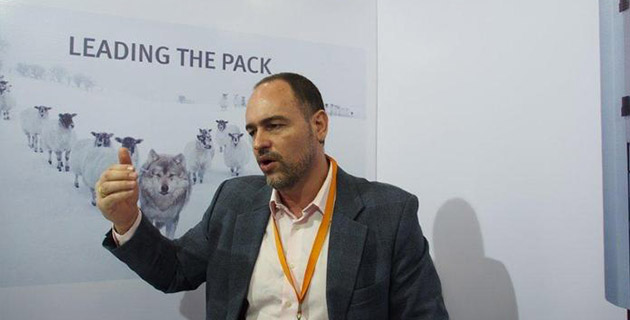 The Inkmaker Dispensing System team are using the Labelexpo India 2014 platform to informing their prospective customer of the salient features of their range of dispensing systems, including HA650, Piccolo and Croma. Inkmaker are making inroads into the Indian market with their range of dispensing systems.
HA650 is fully automatic dispensing system, which, according to Inkmaker, is ideal for UV flexo inks. The choice of 12 to 36 components offers a range of capacities with precise reproduction.
Piccolo compact system for medium scale production can handle both water-based and solvent-based products. Both dispensing system are operated via a computer using the in-house Maestro software, which can be integrated to any ERP system.
"Inkmaker dispensing systems help reduce wastage and deliver consistent results every time," Andrea Villa, area sales manager - Asia, said. "The system enables little return as possible for the converters. This is a major crisis for every converter, where they order too much ink and cannot dispose of it."
The dispensing system allows converters use the existing ink from a job and utilise it to create a new set of spot colours. This is made possible with the use of concentrates from the ink which, in turn, is used to create a specific spot colour. With the use of the Maestro software, once can recycle the used spot colours.
Founded in Italy in 1987, Inkmaker has built a worldwide presence via subsidiaries in Europe, North and South America, Asia Pacific and China. With hardware manufacturing facilities in Italy, China and Malaysia, Inkmaker has notched up over 1,600 installations across the globe.
In India, they have installed two units of HA650 and 10 units of Piccolo and Croma.