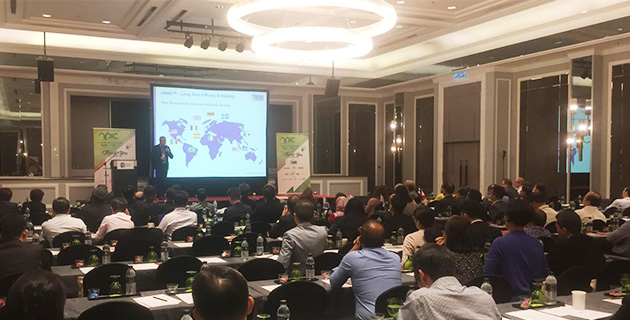 @Teko Tinting, was in the spotlight again as "Silver" sponsor of the prestigious 2019 Asian Paint Industry Council (hashtag#APIC) meeting held yesterday at hashtag#JWMarriott, Kuala Lumpur—organised by the Malaysian Paint Manufacturers' Association (MPMA) of which Teko recently became an associate member.
The hashtag#MPMAevent, host to an array of international speakers and over 150 manufacturers and suppliers of paint and coatings industries from 15 countries, highlighted the latest trends in the industry.
Present at Teko's stand was Luca Pignatti, Area Sales Manager for Teko, Silvio Cimenti, Global Director of Branding and Marcom for Inkmaker Worldwide and Bartek Janas, Sales Director Asia Pacific of Fast & Fluid Management, a close partner of Teko.
"It was an extremely informative meeting backed by detailed research from international speakers with a good opportunity for networking. Our thanks to Gladys Goh, MPMA Chairman, who ensured all sailed smoothly to the finish" said Luca.
The event was topped with an exclusive dinner at KL Tower's hashtag#Atmosphere360, with breath-taking views of the city by night. Gracing the Teko table were Mark Chang, GM of Meridian Paint from Taiwan and his team from Ever Bright Paint Coatings, Malaysia.