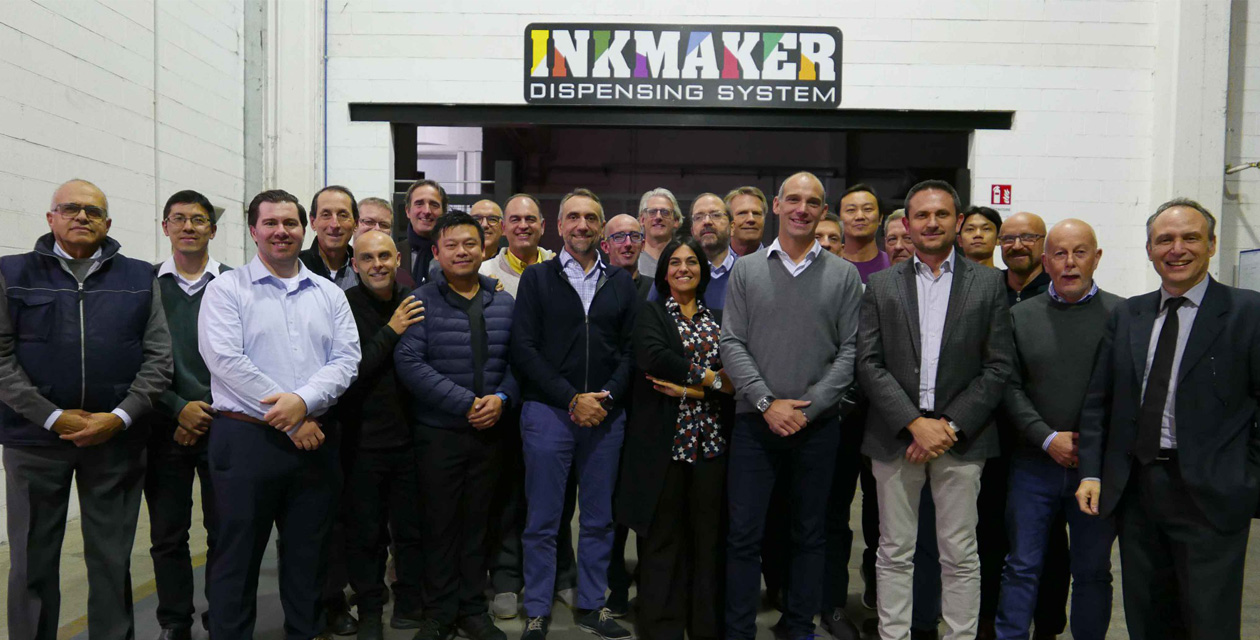 Inkmaker Group of companies' much-anticipated sales meeting—"Week50"—kicked-off with great energy recently, at the renowned global HQ in San Gillio, on the outskirts of the industrious European city of Torino, Italy.
The week-long meeting, saw all the Area Sales Managers fly in from across the world, to hear of the brand's development, direction and sales strategies for the coming year. In addition, there were exclusive presentations by Francesco Nesti, Global Director of R&D on Inkmaker's unique world-leading software and on the brand's new product range by Enrico Mattiazzi, Global Director of Engineering, Production and Supply Chain.
"With the recent acquisition of Rexson Systems Ltd and Vale-Tech and more in the pipeline, 2020 will be a significant evolution for our brand and product range… so "Week50" presented the perfect occasion for our team to meet, greet and align before our big launch, planned for the first quarter next year." Explained Gianluca Incerti, the group's Commercial Director who, together with Silvio Cimenti, Global Director of Branding and Marcom, organized the event.
"Week50 was a great success in ensuring that the team was fully aware of our brand's new arsenal and our, soon to be revealed, new look and positioning" Added Silvio.
Also present were all the new board members; Christophe Rizzo, CEO Europe & Americas together with Roberto Guerra, CEO Asia, Valentina Cigna, Group Director HR, and Lau Kar Seng MD Shanghai.