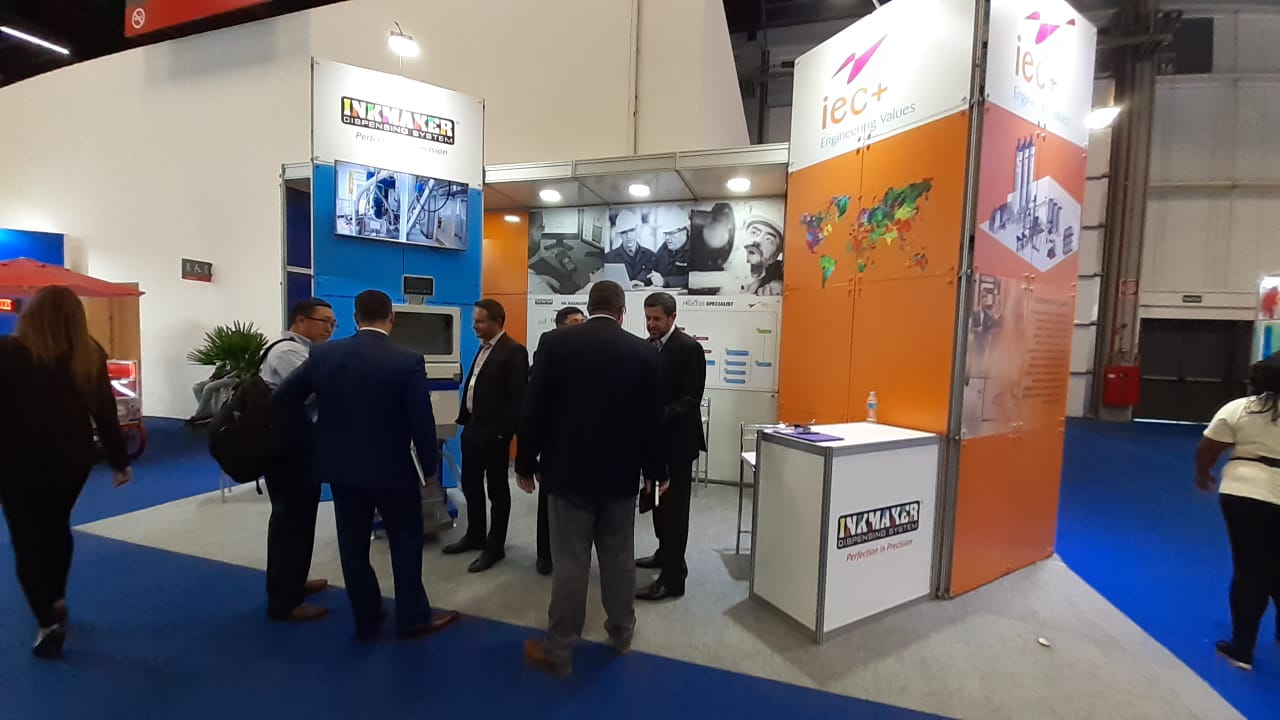 It was a great response for Inkmaker and IEC+ at the Abrafati paint and coatings show —16th edition of Latin America's leading event—in São Paolo, Brazil last week.
Researchers from industry and academia shared projects and discoveries with prominent professionals along this year's theme of "Performance, sustainability and ease of application", relating to raw materials, production processes, customer services, waste reuse and product life cycle. Aligned with this and prominent at the duo's stand was Inkmaker's renowned "Croma".
"The Croma's always been and industry favourite, with its easy to use automatic dispensing system and user-friendly interface that can be linked to most ERP / MRP programmes, it insures precise repeatability. It's by far one of our popular models and was of great interest at Abrafati" Explained Fernando Sano Itaziki, Director of Inkmaker Latin America.
The mega event covering an area of 22,500 sq. mtrs hosted 15,600 visitors from the industrial coatings industry.
"Along this year's theme at Abrafati, our machines pulled the crowds due to their optimised recycle-management and elimination of wastage. It was a good show and result for us." Added Gianluca Incerti, Commercial Director for Inkmaker Worldwide.