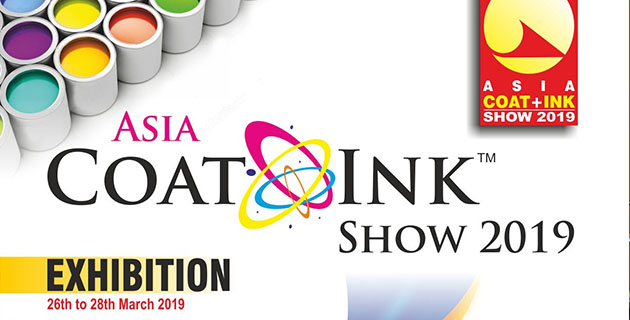 The Printing Ink Manufacturing Industry is estimated to be almost 1 billion dollar annually. It may be noted that all international major printing ink companies have established their manufacturing units in India. Some of the companies bave madi India as a base with a future aggressive plan for supplying to group companies Overseas.
All India Printing Ink Manufacturers' Association (AIPIMA) presents 11th Asia Coat + Ink Show 2019 on March 26-27-28, 2019 at Bombay Exhibition Center, Goregoan, Mumbai and International Conference on 25th March, 2019. The Show has created a unique legacy and niche for the Printing Ink and Coating Industry as a whole during the last 17 years, held on biennial basis. The last show has been highly appreciated by the Industry & Associates and the Show has been growing from strength on every event with participation from the most important Vendors and Industry associates.
AIPIMA bas revised the Mission and VIsion statement 2 yars ago with the objective of becoming more relevant to the Industry particularly in the segment of Small Scale Industry. Honouring the archievers from Vendors and Dozens of the Industry through AWARD NITE and creating THINK TANK to help MSME Industry was a way to unite the fraternity and explore the Knowledge Power with all. Road shows are also planned to educate citizens of bad effects of usage of some packaging like Street food.